New York Times Cites DePauw in Story on Posse's Success
February 16, 2012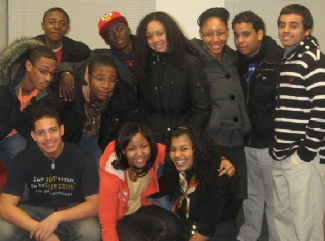 "Today the Posse Foundation selects about 600 students a year, from eight different cities," notes the New York Times, in an article which cites DePauw University and its Posse participation. "They are grouped into posses of 10 students from the same city and go together to an elite college; about 40 colleges now participate in the program." DePauw hosts two Posses each year -- one from New York City and the other from Chicago -- and has been a Posse partner since 1996. (at right: DePauw Posse 13 from New York)
The Times' Tina Rosenberg notes, "Most Posse Scholars would not have qualified for their colleges by the normal criteria. Posse Scholars' median combined SAT score is only 1056, while the median combined score at the colleges Posse students attend varies from 1210 to 1475. Nevertheless, they succeed. Ninety percent of Posse Scholars graduate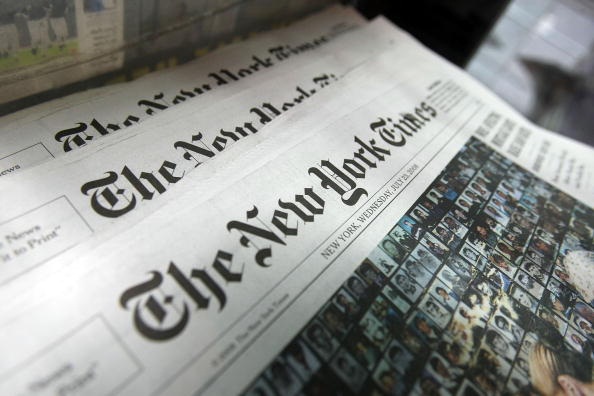 -- half of them on the dean's list and a quarter with academic honors ... Posse is changing the way universities look at qualifications for college, and what makes for college success."
The piece cites Cindy Babington, vice president for student life and dean of students at DePauw, noting "the success of the Posse model inspired the school to put all first-year students -- not just those from Posse -- into small groups with an upper-class student as a mentor ... Babington said that at the same time it instituted this program, called First Year Experience, the school also moved its fraternity and sorority recruiting to later in the year and built more student housing. The changes 'dramatically improved the retention rate,' said Babington, from 86 or 87 percent of freshmen returning the next year to 91 or 92
percent. 'I do attribute a lot of it to First Year Experience.'"
Read more at the newspaper's website.
DePauw's partnership with the Posse Foundation was noted last month in Epoch Times, the New York City-based Chinese language newspaper. Read more here.
In May 2008, Posse founder Debbie Bial addressed DePauw's commencement and was presented with the McNaughton Medal for Public Service.
Source: New York Times
Back