State Senate Resolution Celebrates DePauw's 175th Anniversary
February 17, 2012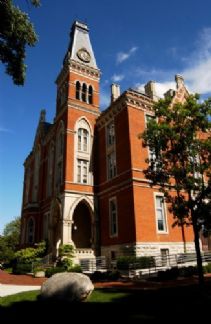 "DePauw University is without a doubt, the heartbeat of our community," says Indiana State Senator Connie Lawson, who this week offered a resolution at the Indiana General Assembly to recognize DePauw's 175th anniversary. Lawson adds, "Its faculty, students, staff and programs breathe life into so many aspects of this area. While I am in awe at how DePauw has had international influence with its scholars and programs, I am also very grateful for what this school has meant to our little corner of the world."
Senate Concurrent Resolution 18, co-authored by State Sen. Richard Bray, "honored the university for its dedication to providing students from across the nation and the world with a quality liberal arts education," reports Greencastle's Banner-Graphic. "The resolution also praised the dedicated faculty members, who are devoted to teaching
and recognized for their scholarship, who encounter students in intentionally small settings in an effort to promote intellectual rigor and transformation ... The resolution included a special recognition for the DePauw School of Music, established in 1884, for being the oldest institution for post-secondary music instruction in Indiana and one of the first created in the nation." (at left: Professor A.W. Crandall presents his legendary history lecture on the Battle of Gettysburg)
"DePauw University has a rich tradition in offering students extraordinary leadership opportunities marked by a culture of engagement in student organizations and service to others," Sen. Bray notes. "Graduates of DePauw are enlightened citizens and leaders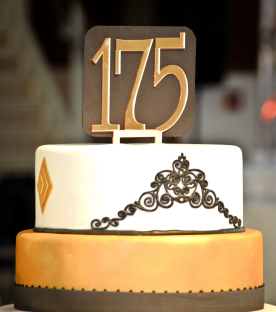 who are at the forefront of their fields and leave a meaningful impact on their communities, states, nations and world.
Rep. Jim Baird will sponsor the resolution in the Indiana House of Representatives.
Access the article at the newspaper's website.
DePauw's 175th anniversary celebration began January 10 and continues for eighteen months. Learn more about the many events planned -- including a Sunday lecture by Vernon Jordan '57 -- by clicking here.
Back