Thursday Poetry Reading by Prof. Joe Heithaus Previewed in Newspaper
February 22, 2012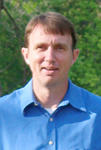 "Hard work really does pay off, at least in the case of DePauw University professor and poetry writer Joe Heithaus, who was recently awarded the honor of his first published book Poison Sonnets," reports Greencastle's Banner-Graphic. The article previews Heithaus' Thursday reading at the Putnam County Public Library, describes how his book was published, and offers background on his work.
As an "Airpoet," Heithaus was invited to read at the Library of Congress, reports Lauren Boucher, and his work has been published in magazines such as Poetry and the American Poetry Journal. The professor won the prestigious 2007 Discovery/The Nation Prize for a group of ten "Poison Sonnets."
Boucher notes, "Heithaus'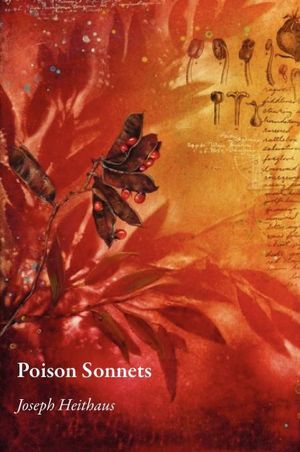 poems are featured all over Greencastle and Putnam County. They can be viewed on the sides of barns, at the Blue Door Café as well as the Putnam County Public Library. After years of taking baby steps, it just felt right to finally take the leap he was waiting for."
"I feel a great sense of responsibility to poetry in general to do a good job," Heithaus tells the newspaper. "The Greencastle, Putnam County and DePauw University community have always sort of believed in me. That's a pretty priceless thing."
Thursday's reading begins at 7 p.m.
Read more at the newspaper's website.
Poison Sonnets and Joseph Heithaus, University Professor and professor of English at DePauw University, were highlighted in this recent article.
Source: Greencastle Banner-Graphic
Back