DePauw Opera Presents Albert Herring, March 1 - 4
February 26, 2012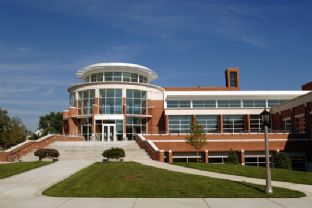 A 1940s comedic opera, set in turn-of-the-century Britain, featuring contemporary lighting effects and visual projections. These are just a few descriptors of DePauw Opera's upcoming production of Benjamin Britten's Albert Herring. It will be presented Thursday, March 1, thru Saturday, March 3, at 7:30 p.m., with a Sunday, March 4 matinee at 2 p.m. in Moore Theatre of the Judson and Joyce Green Center for the Performing Arts.
Directed by Joachim Schamberger, Lee G. Hall Visiting Professor of Music, with musical direction by School of Music professor Orcenith Smith, the 2012 opera features a double-cast of students and recent alumni supported by a chamber orchestra selected from the DePauw University Orchestra. Rehearsed prior to and during the DePauw Winter Term, the cast and orchestra have worked to iron out the details of the very challenging score, coming together this past week to unite the music with the visual details.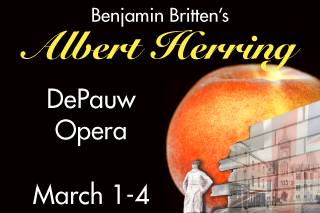 The production will feature Virtual Theater Design, a concept developed by Schamberger, that brings state-of-the-art film technology to traditional opera. It marries a solid set with video projections and opens the door to stunning visual effects. Furthermore, it allows for enhanced storytelling, wider audience appeal, and great freedom in imagination.
Set in the small Suffolk town of Loxford, leaders of the town have come together to find a pure and virtuous girl to represent the town in the upcoming May Day Festival. Finding themselves in a predicament after declaring each girl unfit, the committee turns to young men, declaring Albert Herring the new May King. Hilarity ensues as Albert's peers test his innocence by spiking his lemonade at the festival.
"Albert Herring has been a joy to work on and I cannot wait to perform it," states soprano Emily Barnash '14. "The music is very challenging, but in the same, very rewarding. It has been a wonderful experience working with Joachim Schamberger, our stage director. He has brought a freshness to our program with his innovative set design.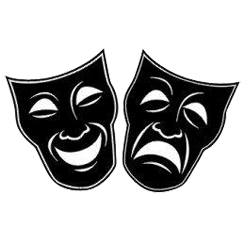 This will definitely be a production one would not want to miss."
Tickets are $4 for students and $7 for adults, and can be reserved or purchased at the Green Center Box Office at (765)658-4827 or by e-mailing greencenter@depauw.edu.
Founded in 1884, the DePauw University School of Music is the nation's sixth-oldest private institution for post-secondary music instruction and the longest-running in Indiana. Learn more here.
Back