'Leap Year Baby' Prof. John Schlotterbeck Noted in Newspaper Story
February 29, 2012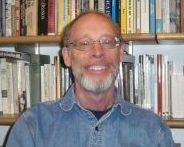 A Terre Haute Tribune-Star story on "Leap Year babies" -- who were born on February 29 and celebrate every four years when that date appears on the calendar -- notes that John Schlotterbeck, A.W. Crandall Professor of History and professor of history at DePauw University, is one of them. Lisa Trigg writes, "Schlotterbeck has been dealing with his 'leaper' status for 16 birthdays. He actually turns 64 today, but is used to celebrating on Feb. 28, keeping his birthday in the same month."

"You tend to make a big deal of it every four years," the professor tells the newspaper. The text adds, "He said he and two other infants got their photos in the newspaper in Lynn, Mass., as the Leap Year babies of 1948. 'I don't think I've ever met anyone else born on that day, however,' Schlotterbeck said."

Access the story online here.
Back