Chris McLoughlin '89 Named Publisher of Men's Journal
March 2, 2012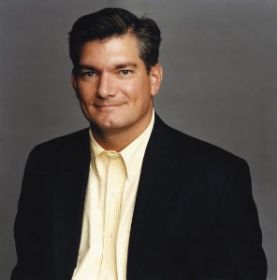 Christopher W. McLoughlin, a 1989 graduate of DePauw University, has been appointed publisher of Men's Journal. He comes to the post from Redbook/Redbookmag.com, where he has been associate publisher since July 2003.
An article notes that McLoughlin, who was an English (composition) major at DePauw, "is also a past publisher at Golf for Women (folded in July 2008), associate publisher of Condé Nast Traveler and Golf Digest, and New York advertising director at Sports Illustrated." It also points out that Chris McLoughlin is the son of the
late Dick McLoughlin, a 1950 DePauw graduate and "longtime Reader's Digest Association executive who, as president, helped engineer the company's initial public offering in February 1990."
Read more here.
Also available is this previous story on Chris McLoughlin.
Back