Americans "Disempowering Themselves" at Critical Time, Opines Prof. Jeff McCall '76
March 4, 2012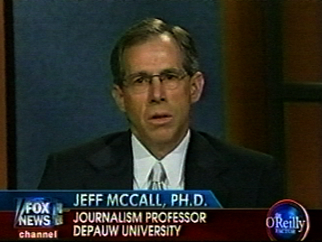 A Pew Research Center survey "shows a disturbing lack of citizen interest in political affairs and an overall decline in the public's information-gathering efforts," observes Jeff McCall, professor of communication at DePauw University. In a newspaper op-ed, he writes, "In short, the people are essentially disempowering themselves by failing to acquire the knowledge needed for self-governance. This comes at a particularly bad time, given the 2012 election year, a continuing sluggish economy, impending precedent-setting cases by the Supreme Court, and international instability in places such as Iran and Greece. All of these matters affect Americans' lives."
The survey's results indicate Americans are turning away from traditional news sources such as newspapers and network and local television is down significantly, with opinion-laden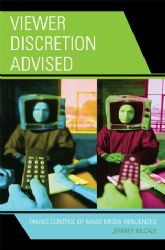 cable programs and Internet sources taking their place.
Dr. McCall, author of Viewer Discretion Advised: Taking Control of Mass Media Influences, notes, "Young voters are particularly disengaged with news of the political season. Only 20 percent of Americans ages 18 to 29 are closely following this election cycle. Just 11 percent of young people are getting campaign information from newspapers, and 12 percent from network news. That's less than the 15 percent of young adults who report getting their campaign news from late-night comedy shows."
He adds, "While it is easy to be disappointed with a citizenry not engaging its news responsibilities, some blame must also go to the news media in charge of providing the knowledge needed for self-governance. The public clearly places little confidence in the media's ability to fairly and fully present the news. The Pew study found that 37 percent of Americans see a 'great deal' of political bias in news coverage, the highest ever in the 23 years of this polling. Another 30 percent say there is 'a fair amount' of political bias in the coverage. It is little wonder that Americans find it increasingly hard to consume news coverage they believe is unfair."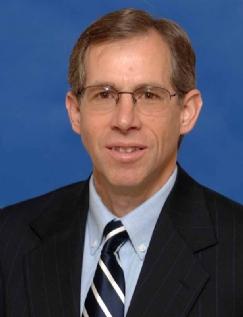 The professor's column, which was published in the Indianapolis Star, concludes, "Over-the-top news coverage of singer Whitney Houston and NBA player Jeremy Lin might be easy to execute, but it is not what James Madison had in mind when he wanted a free press to connect citizens with the knowledge needed for self-government."
You'll find the complete essay at College News.org.
A 1976 graduate of DePauw and the faculty adviser to student radio station WGRE, Jeffrey M. McCall is frequently called upon by major news outlets to discuss media matters and has been quoted in more than 100 newspapers. A January column questioned the relevance of the Super Bowl halftime show.
Source: Indianapolis Star
Back