Prof. Dave Berque Discusses 'Digital Citizenship' with Campus Technology
March 6, 2012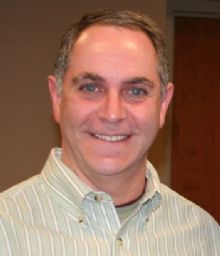 "Too often, faculty members assume that because students are very comfortable using technology, they are also well prepared to be digital citizens," Dave Berque, professor of computer science at DePauw University, tells Campus Technology. "But this is like assuming that students who can type 60 words per minute are well prepared to write meaningful texts. As a first step toward improving our ability to help students become effective digital citizens, we need to recognize the distinction between being comfortable using digital tools and understanding the implications of using these tools."
Dr. Berque is cited in an article examining digital citizenship -- what it is, and "whether today's higher ed institutions are even in a position to teach these implications."
Read the piece at the magazine's website.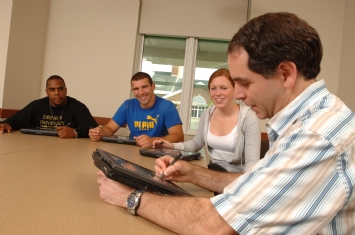 Dave Berque's work at DePauw led to the development of pen-based technology, now known as DyKnow Vision, that is being used in classrooms around the nation. The professor received the 2007 Mira Techpoint Award for "Education Contribution in Technology - Individual" for his efforts to create the software.
The professor was recognized in 1997 as the Carnegie Foundation for the Advancement of Teaching Outstanding Baccalaureate Colleges United States Professor of the Year. See a video featuring Dr. Berque here:

[Download Video: "Dave Berque - Professor of the Year" - 7427kb].
Back