Fox Anchor Bret Baier '92 Featured in Charlotte Observer
March 7, 2012
Bret Baier, Fox News Channel anchor and 1992 graduate of DePauw University, "is at the forefront of Fox's political coverage this year and will be one of the top personalities on the screen when the conventions open in late summer," reports the Charlotte Observer. "His nightly program is No. 1 in cable viewers in its 6 p.m. time slot, and he's got more than 100,000 Twitter followers."
The North Carolina newspaper profiles Baier, who worked at Raleigh-Durham's WRAL-TV from 1995-98.
Mark Washburn writes, "After graduating from DePauw University with degrees in political science and English, Baier worked his way up in the TV business. He spent time at stations in Rockford, Ill., and Beaufort, S.C., before Raleigh. At Fox, he later rose through the ranks in Washington, covering the Pentagon and national security before being named chief White House correspondent in 2006. In 2009, he replaced Brit Hume on Special Report."
Charlotte will host this summer's Democratic National Convention, and Baier states, "When a convention rolls into town, there's a lot of excitement,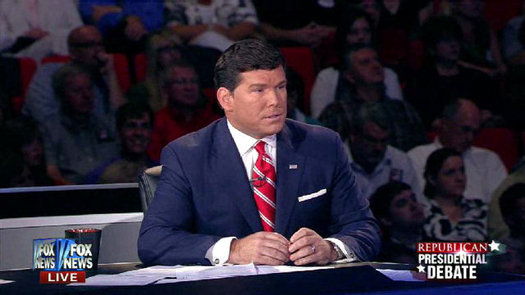 a lot of partying. I think what most of the stories will center around is the Democratic blueprint for the rest of the election. We'll get an insight of what the president and vice president will be talking about on the stump."
Access the complete story at the Observer's website.

Also available is this recent article.
Source: Charlotte (NC) Observer
Back