Student Volunteers Make Special Olympics Women's State Basketball Tournament Possible
March 8, 2012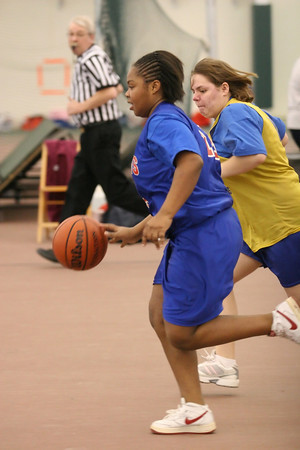 Thirty-one teams from across the state of Indiana will come to the campus of DePauw University this weekend for the Special Olympics Women's State Basketball Tournament. Today's Banner-Graphic notes that DePauw has hosted the event for more than a quarter century. "The all-women's tournament, put on by DePauw's Panhellenic Council, is the only one of its kind in the world," reports Lauren Boucher. (photos by Alex Turco '10)
"Special Olympics is an opportunity to bring the DePauw and Greencastle community together to support such an important and inspiring cause," said Olivia Carmel, director of philanthropy and service for the DePauw Panhellenic Council, tells the newspaper. "It is fun for both the athletes and their families, and the student and community volunteers as well."
DePauw's Interfraternity Council, Independent Council, Student Athletic Advisory Council and student volunteers help stage the event, which includes performances by DePauwCappella and the X-Cell dance group.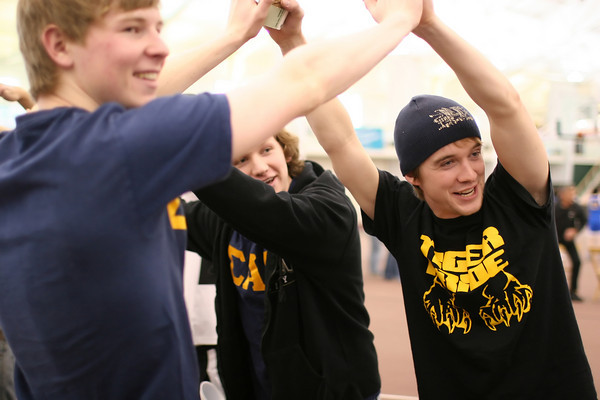 "DePauw's sororities will also be hosting a brunch on Sunday morning for the athletes before the 2:30 p.m. closing ceremonies," Boucher writes. The campus and community are invited to attend the event, which begins at 12:30 p.m. Saturday in the Lilly Center.
"DePauw is a part of the Greencastle community," Carmel states. "This is a way to help build a solid school and community relationship."
Read more at the newspaper's website.
Back