Frank Portolese '75 Profiled in Just Jazz Guitar
March 9, 2012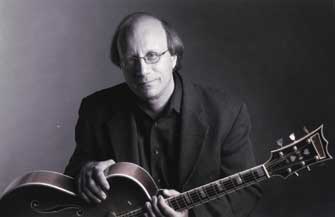 "Frank Portolese is a jazz guitarist with a voice uniquely his own," begins a piece published in Just Jazz Guitar. "His guitar playing reflects a deep respect for tradition while being rooted firmly in the present," writes Thomas Cray of Portolese, a 1975 graduate of DePauw University.
Portolese tells the publication that he began performing before audiences as a high school student, but didn't discover the joys of playing jazz until his junior year at DePauw. "There was a saxophone player in the dorms, and he sat me down and said, 'I'm gonna play Charlie Parker for you.' I said, 'Which one's Charlie Parker?' I had no idea. I heard a whole bunch of stuff going on, but I couldn't particularly relate to it. I could relate to things on the guitar. A little later on, I heard the George Benson album, Bad Benson. I thought it was the greatest thing I ever heard."
Later in the interview, Portolese declares, "I don't want to be another Wes Montgomery -- there's already one of those. If I want to hear him, I'll put one of his records on. I don't see the point of tribute albums.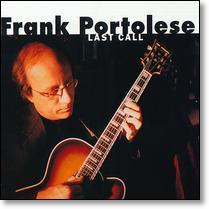 I don't see the value of anything else other than searching your whole life to find and develop your own voice. And for me, it has to be based on tradition."
Access the complete piece here.
Frank Portolese, who majored in psychology at DePauw, has been playing the guitar professionally for more than 30 years, having performed with artists such as Ira Sullivan, Bobby Shew, Jamey Aebersold, Sammy Davis Jr. and Clay Aiken. He teaches at the University of Michigan and Elmhurst College and is the author of the widely-used theory textbook, Fundamentals for Jazz Musicians. His latest compact disc is titled Plectrum Jazz Guitar Solo.
Portolese will return to his alma mater April 26 for an 8 p.m. performance in the Fluttering Duck, located within the Inn at DePauw.
Back