'Career Coach' Offers Tips on Post-Interview Thank You Notes
March 13, 2012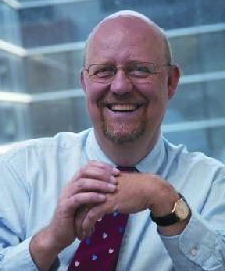 A U.S. News & World Report piece on the art of writing thank you notes to potential employers after job interviews notes, "According to Steve Langerud, a workplace consultant and director of professional opportunities at DePauw University, 'Not sending a thank you says, 'I just don't care.' "
Among other things, the column by Ritika Trikha recommends, "Your note should take less than a minute to read -- a few sentences max. Remember, at this point, 'There is no need to try and convince them that you are great,' Langerud says."
Access "7 Goofs to Avoid on a Thank-You Email" at the publication's website.
Steve Langerud has helped more than 15,000 people with workplace

issues and is regularly quoted in stories on the job market and career development, including this recent article.
He is available to help DePauw students and alumni with career planning. Visit DePauw's Office of Civic, Global and Professional Opportunities here.
Source: U.S. News & World Report
Back