Former Prof. Sally Gray Receives 'Spirit of Philanthropy' Award
June 17, 2010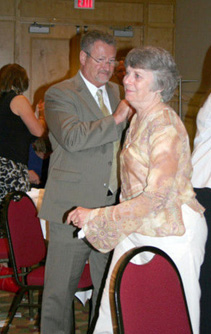 Sally H. Gray, retired senior judge of the Putnam County Court and former member of the DePauw University faculty, has been honored with the Putnam County Community Foundation's Spirit of Philanthropy award. As the Banner-Graphic reports, the award "is the highest honor bestowed by the board members of the community foundation and recognizes outstanding philanthropic achievement within the Putnam County community."
"Sally Gray has been a driving force and key to much success at the Putnam County Museum, but this is only the tip of the iceburg," Denise Sigworth, president of the foundation, tells the newspaper. "She gives her time, talent and treasure while leading others by example and serving as an inspiration to other community donors and activists. We are very pleased to recognize Judge Gray's accomplishments and contributions with this award."
Sally Gray was an economics professor at DePauw University from 1965 through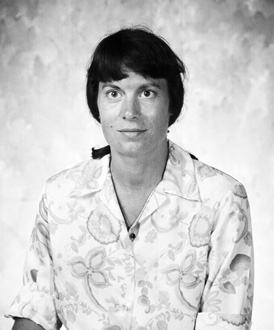 1979 and was elected judge in 1980. Her lengthy list of community service efforts include founding a local organization which works to prevent substance abuse, the Prevention, Intervention and Education Coalition. She was also instrumental in the creation of Putnam County's Community Corrections Office and Substance Abuse Treatment Program. The judge also established an endowment at the Community Foundation that supports local substance abuse treatments programs. Gray also served on the board of directors of the Putnam County Museum.(at left: 1973 photo)
In 2008, Judge Gray was honored as the Putnam County Community Foundation's first-ever "Woman Philanthropist of the Year" and was named 2005's Greater Greencastle Chamber of Commerce "Citizen of the Year."
Read more at the newspaper's website.
Back