Catie Baker Opens NCAA Competition
March 21, 2012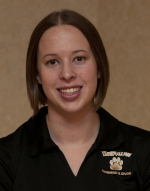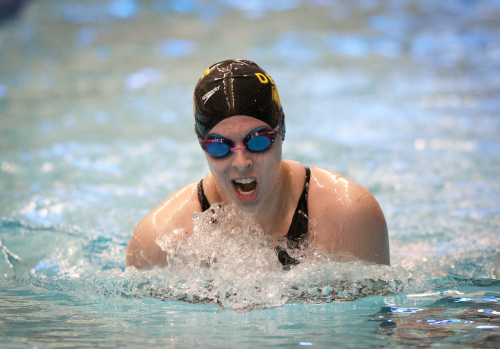 Indianapolis, Ind. - DePauw senior Catie Baker, competing in her fourth NCAA Division III Swimming and Diving Championships, finished 25th in the 200-yard individual medley on the opening day of the 2012 national meet.
Baker finished in a time of 2:07.08 after entering with the 37th fastest time.
The two-time Academic All-America® selection will also compete in the 100 breaststroke on Friday, March 23, and the 200 breast on Saturday, March 24. Prelims begin at 10 a.m. each day with finals scheduled for 6 p.m.
Baker qualified for the Championships in the 200 breast and is seeded ninth in the event with a 2:19.76 which she achieved at the DePauw Invitational in December. She also enters with the 19th fastest time in the 100 breast.
Baker has twice earned all-America honors in the 100 breast with a sixth-place finish in 2010 and an eighth-place showing last year. She also earned honorable mention all-America in the 200 breast with a 10th place finish in 2010 and ninth place last year..
Back