Prof. Bob Steele '69 Discusses Journalism Ethics with Maine TV Station
March 29, 2012
The sale of the parent company of three Maine newspapers to a financier who is "a major donor to liberal causes" is raising questions about editorial bias, reports Portland NBC affiliate WCSH-TV. The report offers analysis from Bob Steele, Distinguished Professor of Journalism Ethics at DePauw University and Phyllis W. Nicholas Director of DePauw's Janet Prindle Institute for Ethics.
The station's story notes that Dr. Steele thinks it's understandable and appropriate that questions are being raised about the new ownership, but it's not fair to assume that the papers will reflect the politics of the parent company.
"The perception factor will exist," says Steele. "There is no way to get rid of that in terms of perception.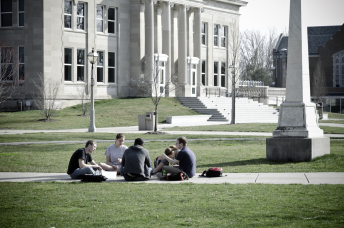 But (Sussman) should make that pledge both externally to the public and internally to the employees that he will honor journalistic independence."
Read more, and access video, at the station's website.
A 1969 graduate of DePauw, Robert M. Steele is one of America's leading experts on media ethics and is regularly quoted in news stories. Access a recent CNN piece which quoted the professor.
Source: WCSH-TV
Back