Occupy Wall Street is "Morphing," Says Prof. Mark Tatge
April 1, 2012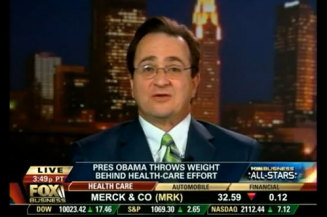 A Christian Science Monitor piece by Gloria Goodale on Occupy Wall Street notes that the movement "is in transition, says Mark Tatge, journalism professor at DePauw University in Indiana. 'I don't see it dying, I see it morphing into something beyond just an attack on the big banks or Wall Street,' he says via e-mail, adding that the seeds of this movement can be seen elsewhere."
The text continues, 'There is really more than one 'Occupy Wall Street' movement underway,' says Professor Tatge, pointing to coalitions of groups mobilizing over issues such as immigration, fights over creationism in schools, a fierce battle over health care now before the Supreme Court, and the recent shooting of an unarmed teen in Florida."
Tatge adds, "I expect more, not less, political activism over the next five years. Most of this is because of the widening split between the haves and have-nots in this country."
The article, which outlines Friday's launch of National Occupy Washington (NOW), can be found at the Monitor's website.
Tatge, Eugene S. Pulliam Distinguished Visiting Professor of Journalism at DePauw, is former Midwest bureau chief for Forbes magazine, served as an investigative reporter at the Cleveland Plain Dealer's statehouse bureau, and held positions with the Wall Street Journal, Dallas Morning News and Denver Post. He was recently quoted in a CNN.com story.
Source: Christian Science Monitor
Back