Senior Honored by American College Personnel Association
April 2, 2012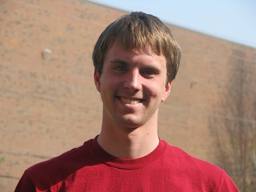 DePauw University senior Luke P. Bretscher has been recognized with the "Outstanding Undergraduate Student" award by the American College Personnel Association's Commission for Admissions, Orientation, and First Year Experience.
The award is presented to a full-time undergraduate student who has significantly contributed to or impacted the admissions, orientation, or first-year experience programs at his/her institution. Bretscher, a history major and political science minor, was honored for his dedication to serving first-year students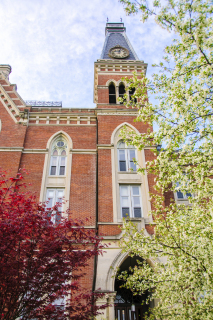 and supporting his peers through his role as a first-year resident assistant at DePauw.
ACPA, headquartered in Washington, D.C. at the National Center for Higher Education, is the leading comprehensive student affairs association that advances student affairs and engages students for a lifetime of learning and discovery.
Access a list of award winners here.
In November 2011, Bretscher was the recipient of the National Association of Student Personnel Administrators' Region IV "Undergraduate Student Rising Star" award. The recognition is given to an undergraduate student interested in pursuing a career or advanced degree in student affairs.
Back