DePauw Joins National Foundation for Cancer Research for "Beat Cancer with a Bat" Fundraiser
April 3, 2012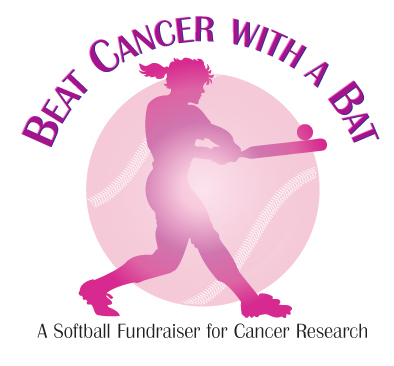 Greencastle, Ind. – The DePauw University softball team is joining hands with the National Foundation for Cancer Research to participate in a national yearlong campaign entitled "Beat Cancer with a Bat." The annual campaign invites softball teams around the country to commit to donating the proceeds of at least one game or special event to NFCR.
DePauw's NFCR event takes place Saturday, April 7, when the Tigers host Illinois Wesleyan in a 1 p.m. doubleheader.
"We are excited to play for something bigger than ourselves," said DePauw Head Coach Bonnie Skrenta. "Cancer affects nearly all of us, in some way, and research is so important to helping save lives. We are happy to be a part of this fundraiser and utilize our passion for softball to contribute to NFCR's pursuit of a cure for all types of cancer."
To raise funds, the team will be selling t-shirts designed by the players for $10 each, as well as sunglasses for $2 each. Players will also be taking pledges, either per hit or a flat donation.
Fans may donate $5 for five at-bats with a DePauw pitcher after the game, or participate in a raffle to win gift cards from local businesses.
To support the cause and raise awareness, players will be wearing pink t-shirts and ribbons during the game, and the first pitch will be thrown by a cancer survivor. The team will also be wearing colored armbands corresponding with different types of cancer to show support for all kinds of cancer research.
To learn more about DePauw's involvement with the campaign, please contact Maya Ripecky at mayaripecky@depauw.edu. To find out more about "Beat Cancer with a Bat" or to participate, visit www.nfcr.org/beatcancerwithabat.
About the National Foundation for Cancer Research
The National Foundation for Cancer Research (NFCR) is a leading cancer research charity dedicated to funding cancer research and public education relating to cancer prevention, earlier diagnosis, better treatments and, ultimately, a cure for cancer. NFCR promotes and facilitates collaboration among scientists to accelerate the pace of discovery from bench to bedside.
Since 1973, NFCR has provided over $288 million in support of discovery-oriented cancer research focused on understanding how and why cells become cancerous, and on public education relating to cancer prevention, detection, and treatment. NFCR's scientists are discovering cancer's molecular mysteries and translating these discoveries into therapies that hold the hope for curing cancer. NFCR is about Research for a Cure—cures for all types of cancer. For more information, please visit www.NFCR.org.
Back