Lakota Sioux Dance Theatre Coming for April 18 Performance
April 4, 2012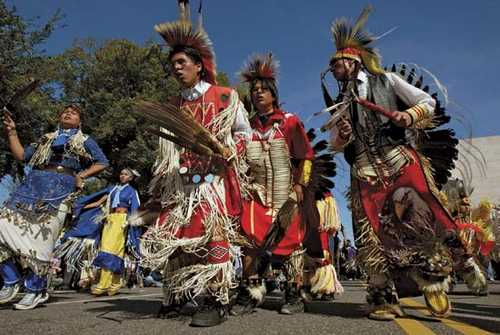 Combining myth, music and dance with intricate costumes, the Lakota Sioux Dance Theatre will be performing at DePauw University on Wednesday, April 18. Incorporating members of the Lakota Sioux nation, the at 7:30 p.m performance will take place in Moore Theatre, located within DePauw's Judson and Joyce Green Center for the Performing Arts. This presentation, which chronicles the history of the Lakota people, is free and open to the public.
The Lakota Sioux Dance Theatre was founded at the Rosebud Reservation in South Dakota. In order to provide audience members with a genuine Indian performance, the company works with traditional Lakota Indian educators, healers, community leaders, championship pow-wow dancers, singers and storytellers. Their signature work allows people of all ages to experience a holistic view of the Lakota Sioux.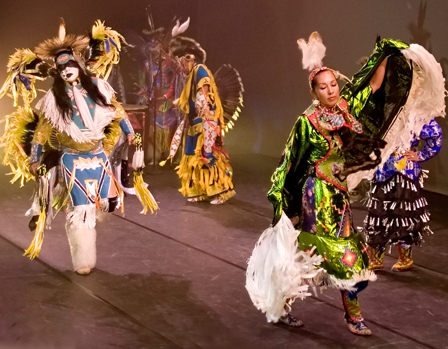 Under the direction of noted choreographer and the company's founder, Henry Smith, their performances celebrate the culture of the Lakota people. Smith directs some of the most highly acclaimed Championship performers of the Sioux Nation.
This group was featured in the opening festivities for the National Museum of the American Indian and has appeared at the Kennedy Center and cultural centers and colleges worldwide.
The troupe's Greencastle appearance is presented by DePauw's Performing Arts Series.
Back