Breakdown of "Old Media Silos" Creates "Confusion in Marketplace," According to Prof. Mark Tatge
April 5, 2012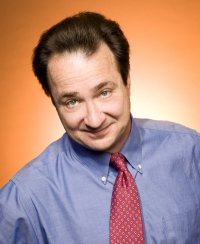 "There's a lot of confusion in the media marketplace," Mark W. Tatge, Eugene S. Pulliam Distinguished Visiting Professor of Journalism at DePauw University, tells the Philadelphia Inquirer. Tatge is quoted in an article that examines the increasing phenomenon of stories getting huge amounts of media traction -- including the "Kony 2012" campaign and the airing of Mike Daisey's allegations by public radio's This American Life -- only to have their claims dissected and, in some cases, retracted in the aftermath.
"I'm horrified by a lot of what I'm seeing," Tatge tells the newspaper. "Truth claims routinely get mixed up with opinion or entertainment."
The professor notes, "The old media silos have broken down. We used to have a few papers and a few networks, and they were our sources for news. Now there are hundreds of sources. And the economic/distribution model of news has also broken down. Some call that a good thing. The problem is there's no control over what has replaced it."
He adds, "Anyone can set up a blog. It's quick, it's easy. But not everyone is a journalist."
Access the complete piece by John Timpane -- "The search for 'truthiness' in today's media world" -- at the Inquirer's website.
Mark Tatge is a veteran investigative editor and reporter and also serves as professor of communication and theatre at DePauw. He was quoted two days ago in a Christian Science Monitor analysis of network television's morning news programs.
Source: Philadelphia Inquirer
Back