First Howey/DePauw Poll Shows Sen. Lugar with Slim Lead; Obama Trailing in Indiana
April 5, 2012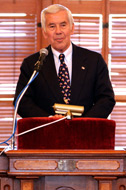 "Indiana Sen. Richard Lugar, the most senior Republican in the Senate, is in serious jeopardy of losing his May 8 GOP primary race to state Treasurer Richard Mourdock, a new poll released on Thursday shows," reports National Journal this afternoon. "Lugar leads Mourdock among likely primary voters, 42 percent to 35 percent, according to the Howey/DePauw Indiana Battleground Poll, conducted by a bipartisan team of campaign pollsters. Twenty-three percent of likely primary voters are undecided." (photo: Senator Lugar delivers an Ubben Lecture at DePauw; October 25, 2004)
"Coming on the heels of some pretty awful headlines, it is a good news for the Lugar campaign that he is up, but more important than the spread or the challenger's percentage is that the incumbent's number at 42% is not a good number," says Christine Matthews, a national Republican pollster who is involved with the Howey/DePauw poll.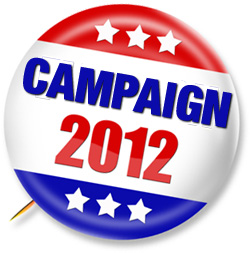 Another finding: "President Obama's approval rating in the state is just 39 percent ... and he trails [Republican Mitt] Romney by nine points in a general-election matchup," reports Steven Shepard. In the Indiana GOP primary race, Rick Santorum holds a slim lead over Romney, 27% to 26%, with 35% of voters undecided.
In the contest for governor, Republican congressman Mike Pence leads Democrat and former Indiana House Speaker John Gregg, 44% to 31%.
Read more here.
Today's release marks the public unveiling of the first, and likely only, independent poll involving the Republican U.S. Senate primary, presidential primary and governor's race. It was conducted by Republican pollster Christine Matthews of Bellwether Research and Democratic pollster Fred Yang of Garin-Hart-Yang; the first in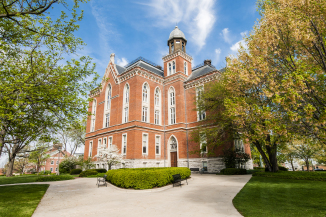 Indiana to use both Republican and Democratic pollsters. The polling was done in conjunction with DePauw University's Pulliam Center for Contemporary Media and Brian Howey, publisher of Howey Politics Indiana.
This is the first in a series of four polls that will be released during the 2012 election cycle. A second poll will be published prior to the May 8 primary and two more will be released in September and October.
Learn more about the Howey/DePauw Indiana Battleground Poll in this previous article.
Source: National Journal
Back