Article on Leaving a Job Quotes DePauw's Steve Langerud
April 11, 2012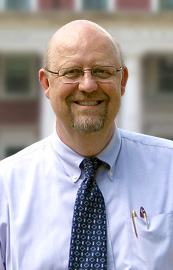 An article offering "Eight Tips for Leaving Your Job" notes, "Let clients and others you've worked with know that you're leaving but that you'd like to stay in touch, said Steve Langerud, director of professional opportunities at Greencastle, Ind.-based DePauw University."
The piece by Jeremy Greenfield begins, "You only get one chance at a last impression. When you've given two weeks notice at your current job, you may think you can lay back and just coast before joining your next employer. Don't. Those last two weeks can be critical to ensuring you leave on good terms with your reputation intact."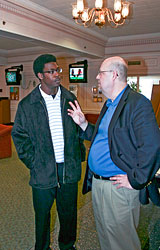 Read the full text here.
Steve Langerud has helped more than 15,000 people with workplace issues and is regularly quoted in stories on the job market and career development. He will be among the presenters at Harrisburg University's Social Media Summit, May 23.
Langerud is available to help DePauw students and alumni with career planning. Visit DePauw's Office of Civic, Global and Professional Opportunities here.
Back