2012 Relay For Life Begins at Noon Saturday
April 19, 2012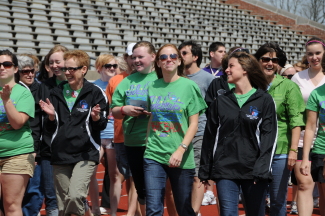 All systems are "go" for the 2012 Putnam County Relay For Life, which begins at noon Saturday at DePauw University's Blackstock Stadium. With 48 hours until the kickoff of the fundraiser for the American Cancer Society, $101,000 has already been collected -- a greater amount than organizers had in hand as last year's Relay began.
"It's always an exciting time and we're very optimistic as we head into the weekend." says Katherine Butler, a DePauw senior and co-chair of the event. "The support from the campus and community, year-in and year-out, has made our event one of the nation's best. It's gratifying to see the students, faculty and staff of DePauw come together with the people of Greencastle and Putnam County to raise important funds for the fight against cancer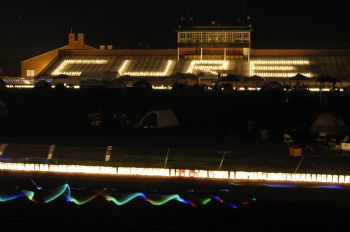 and to celebrate the great community we all share."
The theme of this year's Relay, which continues through noon on Sunday, is "Fighting Cancer All Year Long."
In the sixteen years DePauw University and Putnam County have combined to raise money for the American Cancer Society through Relay For Life, the events have raised a total of nearly $2 million to fight the deadly disease. The DePauw-hosted Relay has previously won several awards for being among the best of its kind among American colleges and universities.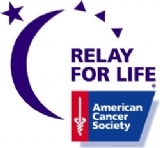 Learn more about the event, and donate online, via this page.
A video shot and edited by Ken Owen '82, executive director of media relations for DePauw, provides a glimpse at the opening of the 2011 event:

[Download Video: "2011 Relay For Life Begins" - 6322kb].
Back