Steve Langerud's Career Advice Appears in Magazine
April 28, 2012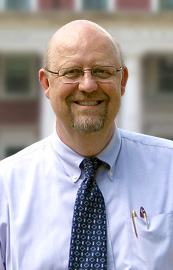 An article in Arthritis Today, which presents career advice for those who left the workforce because of a disability and are now looking to re-enter the job market, offers advice from DePauw University's Steve Langerud.
"Read up on your industry. Attend a seminar. If you went to college, use the free career counseling services offered through your alumni association," Langerud, director of professional opportunities at DePauw, tells the magazine. "That way, when you go on job interviews or meet someone who could be a work contact, you're able to show you're up to speed on your chosen career field."
Arthritis Today is published by the Arthritis Foundation. Learn more here.
Steve Langerud has helped more than 15,000 people with workplace issues and is regularly quoted in stories on the job market and career development, including a Fast Company piece this week. He will be among the presenters at Harrisburg University's Social Media Summit, May 23.
Langerud is available to assist DePauw students and alumni with career planning. Visit DePauw's Office of Civic, Global and Professional Opportunities here.
Source: Arthritis Today
Back