General Motors Nominates Tim Solso '69 to Serve on Board
April 26, 2012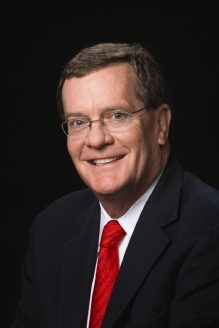 Theodore M. "Tim" Solso, retired chairman and chief executive officer of Cummins Inc. and 1969 graduate of DePauw University,has been nominated to serve on the board of directors of General Motors, the automaker announced today.
GM has also nominated James J. Mulva, chief executive officer of ConocoPhillips, to join the board. "The company is asking shareholders to approve the appointments and re-elect the current 12 directors at its annual stockholders meeting 9:30 a.m. June 12 at the Renaissance Center in Detroit," reports the Detroit Free Press.
Da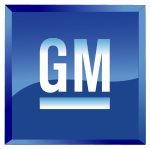 n Akerson, chairman and CEO of GM, says, "The addition of Jim and Tim to our board of directors will bring significant global experience in leading large, complex companies as well as new business perspectives to strengthen our company." He adds, "Tim's background in diesel engine manufacturing and engineering, and compliance with challenging emissions regulations will allow him to contribute significantly to our global product development strategies."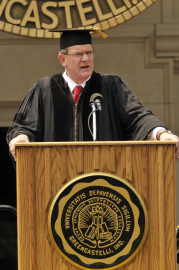 "Solso retired from Cummins in December after 40 years at the company, which designs and manufactures engines," writes Nathan Borney.
Read more at the newspaper's website.
A past member of DePauw's Board of Trustees, Tim Solso delivered the principal address to his alma mater's Class of 2011 and received an honorary doctoral degree at the University's 172nd annual commencement. A summary of his address, "What Will Be My Contribution?," including links to video and audio clips, can be found here.
Back