Line Between Public TV and Commercial Stations is Blurring: Prof. Jeff McCall '76
April 30, 2012
"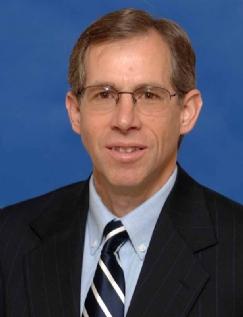 Public broadcasting already does look increasingly like commercial television," according to Jeff McCall, professor of communication at DePauw University. In an op-ed published in today's Indianapolis Star, Dr. McCall asserts, "Many public broadcasters air 'enhanced' underwriting announcements to identify corporations that help fund the programming. While these announcements are not technically advertisements, the corporations clearly benefit from the visibility and image enhancement."
The professor's column examines the potential implications of a recent ruling by California's 9th Circuit Court of Appeals. "In a 2-1 decision, an appeals panel opened the door for noncommercial broadcasters to sell political advertising, negating a longstanding federal prohibition."
McCall observes, "Budget cutters on Capitol Hill have long targeted the Corporation for Public Broadcasting.
The budget hawks say taxpayer money should not support programming that can't pay for itself in a free marketplace. Other critics complain that tax money should not support programming they claim is ideologically driven."
The ruling deemed "unconstitutional the ban on paid advertising for public issues and political entities. The court left in place the restriction against advertising by for-profit companies selling 'goods and services.' It is just a matter of time, however, before (a) public broadcaster seeks to have the goods-and-services advertising ban lifted, too. Product advertisers also have free speech rights to get their messages out."
McCall, author of Viewer Discretion Advised: Taking Control of Mass Media Influences, notes, "In a strong dissent, Judge Richard Paez said the ruling to allow political ads on noncommercial stations 'could jeopardize the future of public broadcasting.' The character of educational broadcasting is forever altered once the funding model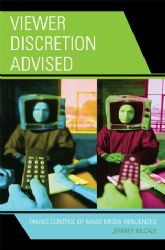 changes and the uninterrupted nature of programming changes. In addition, programming that must seek the popular support required by advertising will probably not look like the programs we are accustomed to seeing on public broadcasting."
In conclusion, the professor states, "Public broadcasting has served an important role in our nation's media landscape. In the 40-plus years since Congress created the CPB, however, many other channels have entered the arena to provide arts, public affairs and educational programs. Unless the FCC appeals and wins, Judge Paez's warning about the future of public broadcasting will likely be prophetic."
You'll find the complete essay at College News.org.
Jeffrey M. McCall is a 1976 graduate of DePauw. He is frequently called upon by major news outlets to discuss media matters and has been quoted in more than 100 newspapers, including an April 14 appearance in the Los Angeles Times.
Source: Indianapolis Star
Back