Steve Langerud Provides Job Relocation Tips
May 3, 2012
"Relocating for a job is a fresh start -- a chance to reinvent yourself," begins an article which quotes DePauw University's "career coach." Ritika Trikha writes, "It's an opportunity to wow a new team of colleagues with an awesome first impression and tackle a new set of challenges."
The piece notes, "The truth is, nowadays relocation packages are most commonly reserved for executive level professionals. But hey, it doesn't hurt to ask, says Steven Langerud, director of professional opportunities at DePauw University. 'After all, the worst they can do is say no,' he says ... If you're one of the lucky few, ask for the actual costs to be reimbursed or paid directly versus a flat fee, if possible, Langerud advises."
Access the complete story here.
Steve Langerud has helped more than 15,000 people with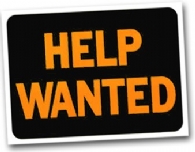 workplace issues and is regularly quoted in stories on the job market and career development, including recent mentions in Fast Company and Arthritis Today. He is available to assist DePauw students and alumni with career planning. Visit DePauw's Office of Civic, Global and Professional Opportunities here.
Back