Efforts of Steve Kaniewski '72 Bring Public Art to Illinois Community
May 6, 2012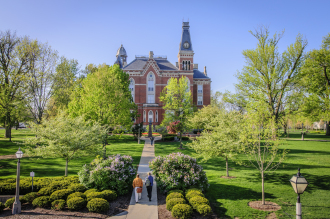 "Other communities have public art commissions. Some of them are better financed than what Algonquin can do," notes Steve Kaniewski, chair of the Public Arts Commission in Algonquin, Illinois, and 1972 graduate of DePauw University. The Northwest Herald of McHenry County reports, "Including this year's new public pieces, about 225 works of art have been displayed throughout Algonquin since the village's public art program began in 2005. The Algonquin Public Arts Commission, established six years ago, moved quickly to change the cultural landscape of the village."
Kurt Begalka writes, "Steve Kaniewski, an art major at DePauw University in Indiana who has led the commission since its inception, said the village has struggled with how to promote its downtown for decades. He believes art might be part of the solution."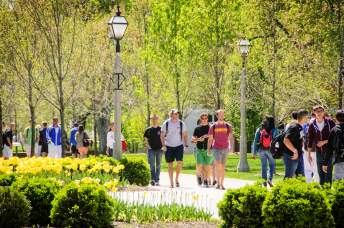 Kaniewski, whose day job is as executive sales manager at Jam Packaging, tells the newspaper that the community effort "has taken hold. The artists loved it because here's a village that is going to put my stuff out there, and there is some nice notoriety that comes from that. It sets Algonquin apart form the rest of the Fox Valley and other similar villages in Illinois. We stand apart because of a simple thing like a public art project."
Access the complete story at the Northwest Herald's website.
Back