Prof. Cas Mudde Writes of 'The Relationship Between Immigration and Nativism in Europe and North America'
May 9, 2012
Cas Mudde, Hampton and Esther Boswell Distinguished University Professor of Political Science at DePauw University, has authored "The Relationship Between Immigration and Nativism in Europe and North America." The research report has been issued by the Migration Policy Institute, an independent, non-partisan, non-profit think tank in Washington, D.C. dedicated to analysis of the movement of people worldwide.
In the report, Professor Mudde "examines the electoral performance of far-right parties in Europe and North America since 1980, noting that only a handful have had moderate electoral success (defined as gaining 15 percent of the vote or better in two or more elections," notes a news release. "Disentangling the role played by immigration –- particularly at a time of economic austerity, high unemployment and rising skepticism in some quarters about the European Union –- is a complex proposition."
It continues, "Mudde, a political science professor at DePauw University, notes that higher levels of immigration in the three regions examined (North America, Western Europe and Central and Eastern Europe) do not automatically lead to more votes for radical-right parties ... The report concludes that nativist groups have typically had only a marginal effect on immigration policy in all three regions studied,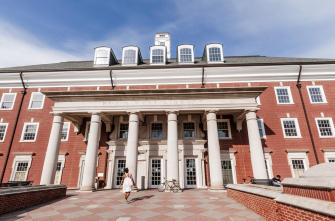 mainly because they are rarely part of government. However in the three countries where they are part of government (Austria, Italy, and Switzerland), they have been instrumental in introducing more restrictive immigration policies."
Read more here.
Cas Mudde has taught at universities throughout Europe and the United States. His book, Populist Radical Right Parties in Europe, was a Choice "Outstanding Academic Title" and won the Stein Rokkan Prize.
Back