J. Nichols '89 to be Honored for Environmental Efforts
May 14, 2012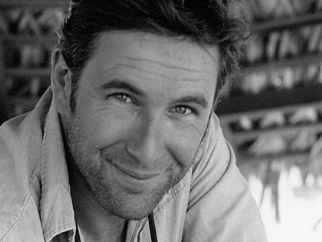 Wallace J. Nichols -- marine biologist, environmentalist and 1989 graduate of DePauw University, will receive the 2012 "Wave Saver Award" from the Save The Waves Coalition on Friday, June 15. Dr. Nichols, research associate at the California Academy of Sciences and founder/collaborator on numerous environmental organizations and campaigns, will be "recognized for his ongoing innovative work to protect our ocean environment and inspiring so many others to do the same," according to the organization.
The event will take place at the 111 Minna Gallery in downtown San Francisco.
Save The Waves Coalition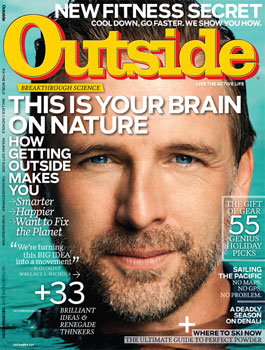 is a global nonprofit organization dedicated to protecting and preserving the coastal environment.
Learn more here.
Nichols, who goes by his middle initial, is responsible for pioneering research on the migration of sea turtles. His work has been featured in National Geographic, Scientific American, TIME and Newsweek, and he was seen in Leonardo DiCaprio's documentary, The 11th Hour. He regularly returns to DePauw and delivered the principal address to the University's Class of 2010, "You Are Lovers and Fighters."
He was featured on the cover of the December 2011 issue of Outside magazine.
Back