Prof. Istvan Csicsery-Ronay Jr. to Examine 'Trends in Science Fiction Criticism'
May 15, 2012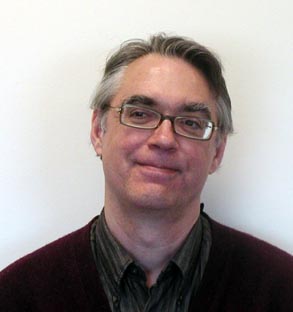 Istvan Csicsery-Ronay Jr., professor of English at DePauw University, will be among the presenters at a daylong symposium on science fiction at the University of California - Riverside, this Thursday, May 17. The professor will take part in a panel titled "Trends in Science Fiction Criticism," which will also include John Rieder, professor of English at the University of Hawaii at Manoa and Lisa Yaszek, professor of literature, communication and culture at Georgia Tech.
"UCR is one of the very few universities in the world to have a major library archive in science fiction and a substantial cohort of researchers, writers and teachers whose work engages with science fiction and technoculture studies," says Rob Latham,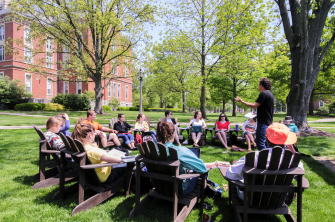 professor of English at UCR and organizer of the event.
Learn more here.
Csicsery-Ronay is co-editor (with Arthur B. Evans, Laurel H. Turk Professor of Modern Languages) of The Wesleyan Anthology of Science Fiction and the academic journal Science Fiction Studies, which is published at DePauw. He also co-edited Robot Ghosts and Wired Dreams: Japanese Science Fiction from Origins to Anime.
Back