Libel "A Very High Bar to Prove," Prof. Bob Steele '69 Tells Newspaper
May 17, 2012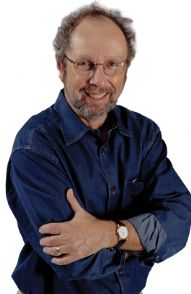 Laurie Fine, the wife of a former Syracuse University assistant basketball coach accused of child molestation, says she will sue ESPN for libel, claiming it reported false allegations. "Fine will have to prove ESPN published false information about her," notes a story in the Syracuse Post-Standard. "If she's found to be a public figure, Fine will have to prove that ESPN published the information with malice and reckless disregard for whether it was true, experts said."
"That's a very high bar to prove," Bob Steele, Distinguished Professor of Journalism Ethics at DePauw University, tells the newspaper. Dr. Steele, who is also Phyllis W. Nicholas Director of DePauw's Janet Prindle Institute for Ethics, adds, "It can be done, but it is a challenging threshold for plaintiffs to prove."
Access the article here.
A 1969 graduate of DePauw, Robert M. Steele is one of America's leading experts on media ethics and is regularly quoted in news stories. The professor has been called a "journalism treasure" by Steve Buttry of the American Press Institute.
Access a recent CNN piece which quoted Dr. Steele.
Source: Syracuse (N.Y.) Post-Standard
Back