DePauw Students Study Harder Than Most, Notes Washington Post Story on Academic Challenge
May 22, 2012
"Over the past half-century, the amount of time college students actually study -- read, write and otherwise prepare for class -- has dwindled from 24 hours a week to about 15, survey data show," begins a Washington Post article. But Daniel de Vise writes, "Colleges that rate high in study time are typically small liberal-arts schools, often set in remote locales. Kenyon College in Gambier, Ohio, DePauw University in Greencastle, Ind., and Centre College in Danville, Ky., all report more than 20 hours of average weekly study for freshmen, seniors or both."
The piece, based on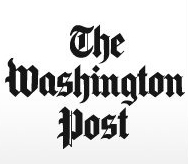 results of the National Survey for Student Engagement, asks, "What sets such schools apart? Pedar Foss, dean of academic life at DePauw, found clues sprinkled across the student survey. DePauw students almost never work off campus, care for relatives or commute long distances. DePauw seniors are twice as likely as students at other schools to read at least 11 assigned books in an academic year. They write more than their peers."
Dr. Foss tells the Post, "They're held accountable for how well they can speak, and how well they can draw upon evidence, and whether they know what they're talking about."
Headlined "Is college too easy? As study time falls, debate rises," de Vise's story notes, "Nationally, few colleges even approach the historical standard of 24 hours of weekly study ... Even among colleges rated 'most competitive' in the Barron's college guide, the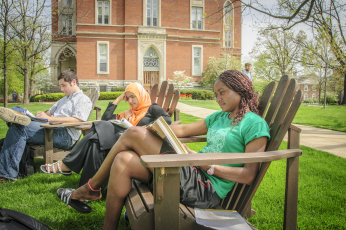 survey shows, weekly study averages less than 18 hours."
You'll find the complete text here.
The National Survey for Student Engagement (NSSE) finds that the academic challenges provided by DePauw University are within the top 10% of colleges in the nation and that a large number of DePauw seniors report their educational experiences have been enriching. The report also finds that DePauw seniors score significantly higher than both peer institutions and all schools in the categories "Active and Collaborative Learning" and that first-year students at DePauw encounter a higher "Level of Academic Challenge" than found on other campuses.
Read more in this article.
Source: Washington Post
Back