DePauw Wins North Coast Athletic Conference All-Sports Trophy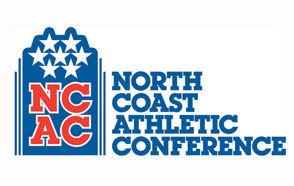 May 24, 2012
Greenastle, Ind. - With top-five finishes in 18 sports, DePauw earned the North Coast Athletic Conference All-Sports Championship in its inaugural season in the league.
The Tigers secured the 2012 All-Sports title by compiling 153.5 total points, edging out second-place Denison (153.0) by a one-half point.
Ohio Wesleyan finished third (151.5), followed by Wittenberg (137.0) and Allegheny (133.5) in fourth and fifth, respectively. Kenyon (129.0), Wooster (127.0), Oberlin (109.5), Wabash (73.0) and Hiram (47.0) rounded out positions six through nine, respectively.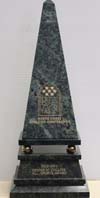 DePauw captured outright conference championships in women's basketball, women's golf and women's tennis and shared the league's field hockey title. The men's soccer and baseball teams turned in second-place finishes, while women's cross country, men's swimming and diving, softball, men's tennis and women's outdoor track and field finished third and the volleyball team tied for third.
The All-Sports champion earns the Dennis M. Collins All-Sports Trophy, given annually to the school that performs the best across the NCAC's 23 sports. Ten points are awarded for a first-place finish, nine for a second, eight for a third, and so on.
Men's and women's performances are combined, exemplifying the North Coast's commitment to equity and balance among programs. Wooster won three of the first four All-Sports championships, interrupted only by Denison in year two. Ohio Wesleyan followed with a six-year run leading to titles by Wooster (twice), Wittenberg (once), Denison (nine), OWU (twice), a tie between Denison and OWU in 2009, Wittenberg in 2010 and finally Denison's title last spring.
Ohio Wesleyan leads the way with 133 team championships during the NCAC's 28 playing seasons. Denison is next with 121 titles, followed by Allegheny (108), Kenyon (97) , Wittenberg (75), Wooster (73), Wabash (12), Oberlin (11), DePauw (4) and Hiram (2).
DePauw won seven all-sports trophies in its 13 years in the Southern Collegiate Athletic Conference including each of the last six.
Back