Prof. Emeritus Jim Cooper Reviews A History of the World in 100 Objects
June 3, 2012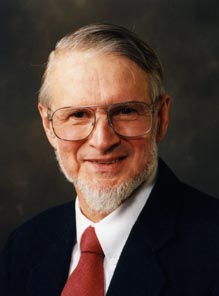 James L. Cooper, professor emeritus of history at DePauw University, contributes a book review to the latest edition of Choice: Current Reviews for Academic Libraries. Dr. Cooper offers an analysis of A History of the World in 100 Objects by Neil MacGregor.
"This remarkable volume could at first glance be seen as an exhibition catalogue with color photos of objects from the British Museum's rich collections, selected and presented by museum director MacGregor," writes Cooper. "Instead, BBC Radio 4 collaborated on the selection of 100 objects and divided them into 20 sets of 5 for given weekly programs. Almost all the weekday presentations included a comment from selected 'experts and commentators,' presumably delivered orally on the radio and quoted in the book format."
Giving the book a "highly recommended" recommendation, the retired DePauw professor concludes, "Presenting 'a history of the world in 100 objects' is, as MacGregor appropriately allows,
'Mission Impossible.' Despite the odds, the British Museum and BBC Radio 4 staffs have provided a broad, imaginative, and generally coherent world history well worth reading."
Jim Cooper was awarded the 2011 Heritage Preservation Award by the Washburn Chapter, National Society of Daughters of the American Revolution. His books include Repairing and Restoring Historic Bridges: Keeping Faith With Their Makers; Restoring Historic Metal Truss Bridges; and Iron Monuments to Distant Posterity: Indiana's Metal Bridges 1870-1930.Learn more in this previous story.
Back