Prof. George Thornton '62 Hopes to Become Oldest Man to Swim the English Channel
June 21, 2012
"George Thornton's whole life has led to this moment," reports KMGH, the ABC affiliate in Denver. "Actually, make that a moment sometime between July 10 to 18 when Thornton, a semi-retired psychology professor at Colorado State University, hopes to become the oldest man to swim the English Channel. At 72, he hopes to beat the record that 70-year-old Roger Allsopp set last year."
Thornton, a professor emeritus of psychology at Colorado State University and a 1962 graduate of DePauw University, "has participated in 100 triathlons over the past 20 years, including 12 Ironman events," notes the televison report. "More recently, he's been training in La Jolla, Calif., and Lindenmeier Lake near his home by swimming 12 to 15 hours at a time. He expects the Channel to take 18 hours or more."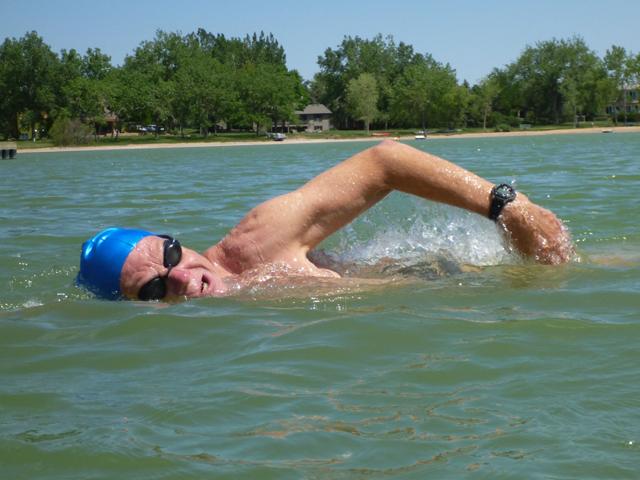 "The English Channel is the iconic long-distance swim," Thornton says. "It's the ultimate test -- what can the body do? It's just the challenge -- that's the intrinsic part of it."
Read more at the station's website, or view a story produced by Colorado State.
A psychology major and Rector Scholar at DePauw, George C. Thornton III was the subject of this previous article.
Back