Shift of Ann Curry Off NBC's Today Analyzed by Prof. Jeff McCall '76
June 29, 2012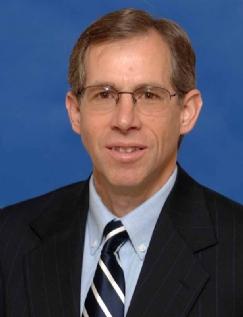 "NBC hasn't had much to crow about in recent years, but Today has been a stable ratings-maker and moneymaker," Jeffrey M. McCall, professor of communication at DePauw University, tells the Los Angeles Times. Dr. McCall is quoted in a story noting the network's decision to remove Ann Curry as co-anchor of the popular morning news broadcast.
The article notes that ratings have fallen since Curry joined Matt Lauer on the Today set. "NBC felt it couldn't be patient to see how the Curry-Lauer arrangement might play out in the long run," McCall tells the newspaper.
The professor adds, "NBC's troubled prime-time schedule is key to the network's overall problems. So few viewers in prime time means there are fewer people who will have Today on in the morning when they turn the television back on. The weak prime-time lineup is also ineffective as a promotional platform to hype Today for the next morning."
Read the story by Scott Collins at the Times' website.
A 1976 graduate of DePauw, Jeff McCall is the author of Viewer Discretion Advised: Taking Control of Mass Media Influences and is the faculty adviser to student radio station WGRE. Professor McCall is frequently called upon by major news outlets to discuss media matters and has been quoted in more than 100 newspapers, including an op-ed on CNN's struggles published in the Indianapolis Star.
Source: Los Angeles Times
Back