Sue Ansel '82 Promoted to President & CEO at Gables Residential
June 28, 2012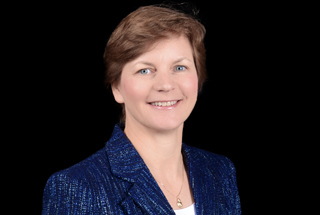 Susan M. Ansel, chief operating officer of Gables Residential and 1982 graduate of DePauw University, has been promoted to the company's president and CEO. She will take over from David Fitch, who has led the company since March 2005 and is stepping down at the end of the month.
"Sue is well-respected in the multifamily industry and by investors, joint venture partners and institutional clients and will ensure a seamless transition of responsibilities within Gables," says Stephen Cordes, chairman of the board of directors of Gables.
"I'm blessed to work with really talented individuals," says Ansel, who was an economics major at DePauw and serves on the University's Board of Visitors. "It sends a really great message to our team that we were able to have a succession plan in place. It's not only an opportunity for me but for several individuals in the organization who have been here for a long time and done a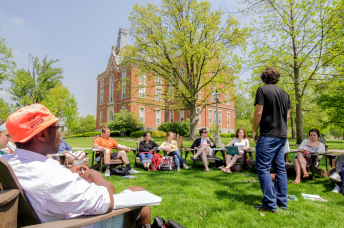 tremendous job. It's a powerful opportunity for associates to grow and take on responsibility within the organization."
A real estate company, Gables manages approximately 38,000 apartment homes and 400,000 square feet of retail space.
Read more here.
Sue Ansel was named Multifamily Executive magazine's "2010 Executive of the Year." She presented the address for her 25th reunion class at 2007's Alumni Reunion Convocation. Learn more in this story.
Back