Barbara Kingsolver '77 Examines Climate Change in Upcoming Novel, Flight Behavior
July 6, 2012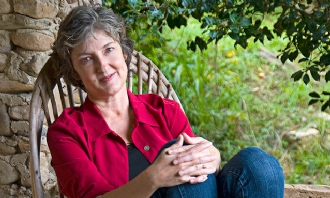 "When I begin a novel, it's intimidating to swim out into the current of the river of all human experience and find something new," Barbara Kingsolver tells the San Antonio Express-News in an article previewing her upcoming novel, Flight Behavior. Set for a November release, the new book asks, "Why is it that people can look at the same set of facts and come away with completely different conclusions?"
Kingsolver, a 1977 graduate of DePauw University, says Flight Behavior "is about climate change ... We've been put in a position where we can no longer predict the biological future. Weather events are whacking us."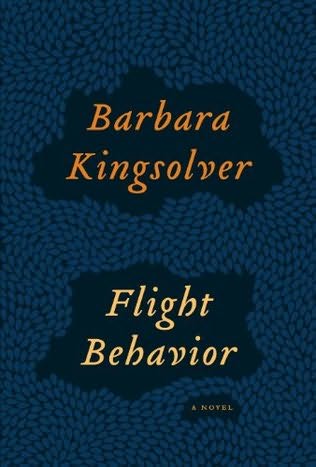 She notes, "People often forget that I have degrees in biology and worked in biology before becoming a full-time writer. I live in the rural South among farmers. I respect their intelligence and their tradition. Farmers are the people most likely to be affected by climate change, while the least likely to understand climate change are the rural, conservative farmers. That's a conundrum I'm interested in writing about."
Read more at the newspaper's website.
A zoology (biological sciences) major at DePauw, Barbara Kingsolver received the LEAF Award for Lifetime Environmental Achievement in the Fine Arts from Duke University's Nicholas School of the Environment in April 2011. In 2000, President Clinton presented Kingsolver with the National Humanities Medal, America's highest award for service in the arts and humanities.
Her acclaimed books include The Bean Trees; Animal, Vegetable, Miracle: A Year of Food Life; Prodigal Summer; and The Lacuna, which received the UK's Orange Prize and the Library of Virginia's 13th Annual Library of Virginia Literary Award for fiction. The Poisonwood Bible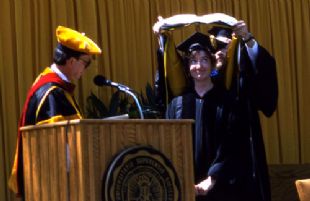 was a finalist for the Pulitzer Prize and won South Africa's National Book Award. Every one of Kingsolver's books since 1993′s Pigs in Heaven has made the New York Times bestseller list.
Kingsolver delivered the 1994 commencement address at DePauw, and was also awarded an honorary doctoral degree during the ceremony. A summary of her speech can be found in this previous story or listen to an MP3 of the complete address:

[Download Audio: "Barbara Kingsolver's 1994 Commencement Speech" - 10,044kb].
Back