Court Rulings Leave Room for "Content Free-for-All," According to Prof. Jeff McCall '76
July 15, 2012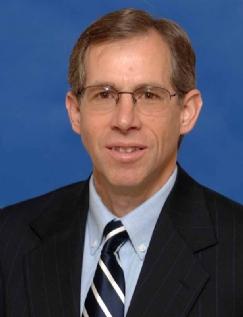 In recent rulings which received scant media coverage, the U.S. Supreme Court "ruled on procedural grounds to give broadcasters a pass for airing the f-word, the s-word and showing a woman's naked backside," writes Jeff McCall, professor of communication at DePauw University, in an Indianapolis Star op-ed. "The case was FCC v. Fox Television Stations. The court ruled that broadcasters were insufficiently notified in advance about the FCC's enforcement plans to sanction 'fleeting' incidences of indecent content."
Dr. McCall continues, "So, even though a federal law banning 'obscene, indecent, or profane language' on broadcast airwaves has been in place for decades, and even though a Supreme Court ruling (Pacifica) in 1978 upheld the FCC's authority to regulate indecency, broadcasters convinced the court they were unaware that foul language and naked backsides were problematic. Who could have known that f-words and naked backsides might be offensive to the average television viewer? The court followed this strained ruling a few days later by announcing it would let stand

a lower court ruling that vacated the FCC's half-million-dollar fine against CBS for the 2004 Super Bowl 'wardrobe malfunction.' "
The professor, who authored the book Viewer Discretion Advised: Taking Control of Mass Media Influences, states, "Essentially, these decisions get the cases off the docket and broadcasters off the hook for sanctions issued years ago. What is left hanging is any sense from this court about the free speech implications of questionable content on broadcast airwaves. The current law remains on the books, but the court wants the FCC to more clearly define what its enforcement practices will be. The FCC has sat on more than 9,000 unresolved indecency cases while waiting for guidance from the Supreme Court. The court simply told the
FCC to figure it out on its own. That guarantees that broadcasters will be back in court the first time the FCC slaps a station on the wrist."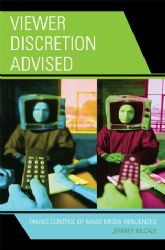 The column concludes, "FCC Chairman Julius Genachowski responded with a brief statement that concluded 'the FCC will carry out Congress' directive to protect young TV viewers.' His guarded comments seem to signal an unwillingness to hold broadcasters accountable for their key role in establishing cultural barometers. Too bad the Supreme Court didn't give him more guidance either to enforce the indecency laws and affirm their constitutionality, or to simply let the content free-for-all begin."
You'll find the complete text at College News.org.
A 1976 graduate of DePauw, Jeffrey M. McCall is regularly cited in articles on media matters. On July 3, his reflections on the death of TV icon Andy Griffith were carried by the Christian Science Monitor. A few days earlier, the professor discussed Ann Curry's departure from NBC's Today in the Los Angeles Times.
Source: Indianapolis Star
Back