Doug Frantz '71 is Washington Post's National Security Editor
May 21, 2012

"Doug Frantz, a veteran investigative journalist who has done stints at the New York Times, the Los Angeles Times and the Chicago Tribune, joined the Washington Post Monday as national security editor," reports Huffington Post's Michael Calderone. "With the Post job, Frantz returns to journalism, the field he worked in for 36 years before becoming an investigator for the Senate Foreign Relations Committee in early 2009."
"I thought of it as two-and-a-half years of public service," Frantz says of his experience working for the government. "I was happy and honored to work for the Foreign Relations Committee. It wasn't political. It was honorable work. I was glad to do that, but I'm absolutely passionate about this."
Calderone writes, "Frantz, who most recently spent nine months as managing director of the Washington office of consulting firm Kroll, said that at 62 years old, he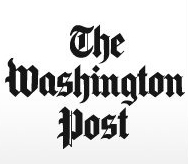 'never thought' he'd get back into journalism, but is excited to make his return to a 'Quality paper' like the Post."
Read more here.
An English composition major at DePauw, where he is honored on the University's Media Wall of Fame, Doug Frantz was part of a team which was awarded the Pulitzer Prize and is a two-time Pulitzer Prize-finalist. His books include Fallout: The True Story of the CIA's Secret War on Nuclear Trafficking.
In September 2008, Doug Frantz returned to his alma mater to moderate a DePauw Discourse session with former secretary of state Madeleine Albright. A summary of the event can be found in this previous story.
Back