DePauw Offers Career Assistance to Alums as Well as Students, Reports TV Station
July 18, 2012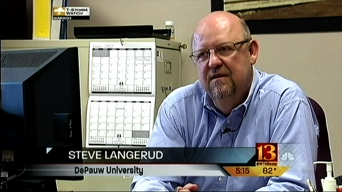 In a tough job market, "there's one trend that seems to be working, especially for alumni who haven't been back on campus for awhile," notes a report from Indianapolis NBC affiliate WTHR-TV. The piece, by anchor/reporter Nicole Pence, a 2006 graduate of DePauw University, includes comments from Steve Langerud, director of professional opportunities at DePauw, and Mary Ann (Hendrick) Patterson, a 1982 DePauw graduate who is currently looking for a new employment opportunity.
According to Pence, "(Langerud) tells us DePauw helped more than 200 alumni last year work on their career goals -- everything from creating a resume to interview coaching."
"One of the things that has resonated with alumni is that we understand them," Langerud tells the station. "We understand their education."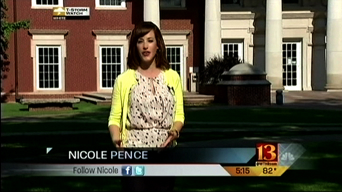 Access the report, which aired during the 5 p.m. newscast, at the station's website or via YouTube (clip embedded below).
Steve Langerud is regularly quoted in stories on the job market and career development, including one which appeared yesterday in the Baltimore Sun and another in Monday's Crain's Chicago Business. He has helped more than 15,000 people with workplace issues and is available to assist DePauw students and alumni with career planning.
Visit DePauw's Office of Civic, Global and Professional Opportunities here.
Nicole Pence joined WTHR recently after four years at Lexington, Kentucky NBC affiliate WLEX.
Source: WTHR (Indianapolis)
Back