Mitch Strobl '12 Joins Kalkomey Enterprises
July 20, 2012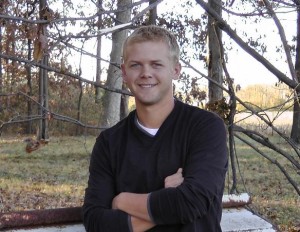 Mitch Strobl, a May 2012 graduate of DePauw University, has joined Kalkomey Enterprises as specialist of business development and communications. Kalkomey is a provider of safety education products for hunters, boaters, snowmobilers and off-road enthusiasts. Strobl will work to create new business opportunities that enable state agencies to reach more enthusiasts with the information and training they need to safely enjoy the outdoors.
The founder of the DePauw Conservation Club and DePauw Trap and Skeet Club, Strobl interned with the Professional Outdoor Media Association and performed freelance work for HuntingLife.com.
Read more here.
A biology major and baseball player at DePauw, Mitch Stobl was also featured in this previous story.
Back