Forbes Profiles "Superstar" Mary Meeker '81
July 30, 2012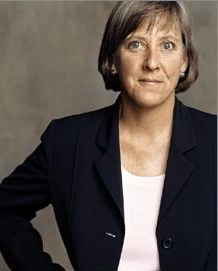 Mary Meeker, partner at Kleiner Perkins Caufield & Byers and 1981 graduate of DePauw University, "has played a key role in Kleiner's bid to restore its reputation as Sand Hill Road's top firm," reports Forbes. A story published in the magazine's August 6 issue adds, "Meeker has done exactly what she was brought in to do: Capitalize on the big market opportunities that Kleiner was missing."
Eric Savitz writes, "You have to go far back in Mary Meeker's life to find a moment when she wasn't investing ... After a DePauw degree in 1981, Meeker spent a few years as a stock broker at Merrill Lynch before getting an M.B.A. from Cornell in 1986. After a stint at Salomon Brothers she moved to the research department at Cowen and eventually joined Morgan as a PC hardware and software analyst in 1991."
A psychology major at DePauw, Meeker, former managing director and research analyst at Morgan Stanley, became widely known for her knack for identifying emerging technology firms. "Meeker's status as a stock-picking superstar

only grew as the Internet bubble inflated. A December 1998 Barron'scover story crowned her 'Queen of the 'Net,' and for good reason. Buy recommendations on Dell, Compaq, Microsoft and AOL all provided 10x returns. Then there were Meeker's research reports: epic, chart-heavy and exhaustive road maps to the emerging Internet economy," reports Savitz.
"There's an entire generation of entrepreneurs who have grown up on Mary's research," Kleiner partner Chi-Hua Chien tells the publication. "You can line them [the reports] all up, and the predictions, plus or minus 24 months, are where things ended up."
The piece concludes, "While valuations remain a little out of whack, Meeker sees plenty of opportunity. In her recent 'Internet Trends Report' Meeker runs through a long list of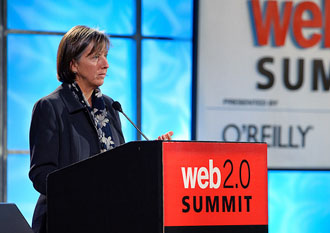 businesses being fundamentally changed by the online world. News and information. Drawing. Photography. Publishing. Music. Video, home entertainment and television. And so on and so on and so on. Bubbles come; bubbles go. Mary Meeker, on the other hand, is staying right here."
Access the full article at Forbes.com.
Meeker also holds an honorary Doctor of Letters degree from DePauw. She spoke at the Symposium for DePauw Entrepreneurs on October 6, 2001. A story which includes video and audio clips from that presentation can be accessed here.
Meeker was recently named to the Forbes magazine "Midas List" of 2012's top tech investors.
Source: Forbes
Back