Steve Langerud Offers Thoughts on Flexible Work Arrangements
August 1, 2012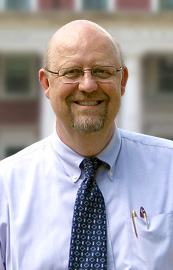 "While employers increasingly are offering employees flexible work arrangements, many workers remain reluctant to use them, believing that doing so could negatively affect their salary and chances for promotion," begins an article which quotes DePauw University's "career coach".
The story examines the implications of "Workplace Flexibility in the United States: A Status Report," which was issued by Families and Work Institute and the Society for Human Resource Management.
The article offers "strategies for employers," one of which is provided by Steve Langerud, director of professional opportunities at DePauw, who recommends that employers keep lines of communication with their workers open.
"Transparency is key," according to Langerud. "Communicate to everyone what is happening and why. What I hear most often from clients and employers is that other employees will perceive the employee with a flexible schedule as getting special treatment."
Access the piece here.
Steve Langerud is regularly quoted in stories on the job market and career development, including a July 18 feature on Indianapolis NBC affiliate WTHR-TV. He has helped more than 15,000 people with workplace issues and is available to assist DePauw students and alumni with career planning. Visit DePauw's Office of Civic, Global and Professional Opportunities here.
Back