Project 35 On View at DePauw's Peeler Art Center, August 22 - December 14
August 1, 2012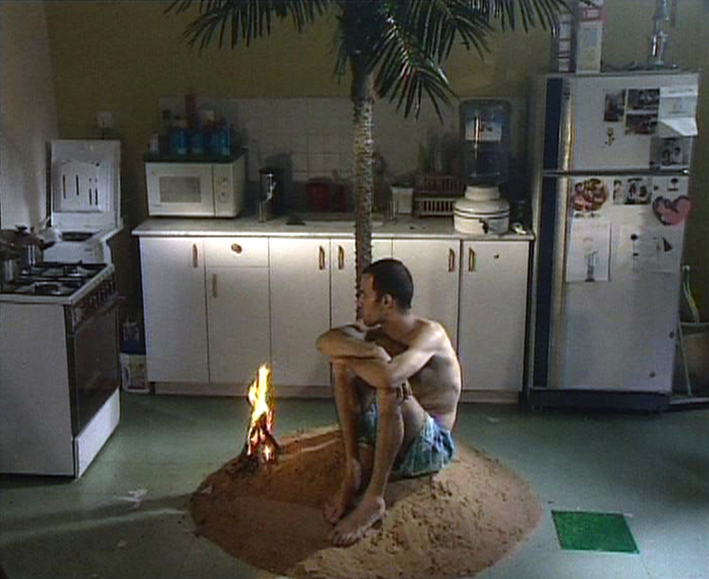 Project 35, an evolving exhibition of video works, will be on exhibit at DePauw University's Richard E. Peeler Art Center, August 22 through December 14. A traveling exhibition produced by Independent Curators International (ICI), New York, the videos are selected by 35 international curators and designed in a flexible presentation format, and reflect the diversity and unique nature of the many national and international art spaces ICI partners with. [at right: Guy Ben-Ner (Israel), Berkeley's Island, 1999; single-channel video with color and sound]
For Project 35, each curator has been invited to select one artist's video that they think is important for contemporary art audiences across the globe. The result heralds the new decade, and showcases a new exhibition concept for ICI, with an eclectic compilation of works that reveal the global reach that video has achieved as a contemporary art medium today.

The works are presented in 4 chapters, each containing 8 to 9 videos, and the exhibition unfolds simultaneously in multiple spaces, chapter-by-chapter, over the period of a year. In the first chapter of Project 35, 9 emerging and established curators, who collectively have worked in countries as disparate as Egypt, Lithuania and Japan, truly represent the international range of this project: Mai Abu ElDahab (Egypt/Belgium), Zoe Butt (Australia/Vietnam), Mami Kataoka (Japan), Constance Lewallen (U.S.), Lu Jie (China), Raimundas Malasauskas (Lithuania/France), Franklin Sirmans (U.S.), Kathryn Smith (South Africa), and José Roca (Colombia). [above left: Tuan Andrew Nguyen and Phù Nam Thúc Hà (Vietnam), Uh…, 2007; single-channel video with color and sound]
The collective desire for communication -- for sharing perspectives -- is evident in Project 35, through the subjects dealt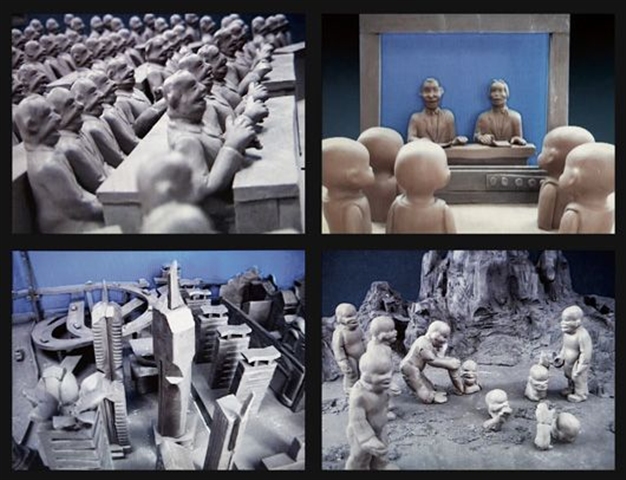 with by each artist. These range from reinterpretations of philosophical propositions to uprisings and protests in South Africa, propaganda news broadcasts in China, and emerging youth culture in Ho Chi Minh City. The works also reveal the diversity of approaches artists are now taking to the medium, using various animation techniques, as well as borrowing from the language of cinema, performance, and even YouTube to produce wok that weave between documentary and fiction. [at right: Zhou Xiaohu (China), Utopian Machine, 2002; single-channel video with color and sound]
It is most fitting that this chapter and project begins with Guy Ben-Ner's Berkeley's Island (1999), which refers to George Berkeley's famous dictum "to be is to be perceived". It is the curators' and ICI's hope that these videos are "perceived" by diverse communities within the exhibitions spaces that Project 35 will travel to, inspiring debate and functioning as an international catalyst for dialogue and exchange.
The exhibition has been displayed simultaneously in multiple international venues, beginning with Chicago, Illinois; Ho Chi Minh City, Vietnam; and West Hartford, Connecticut, and continues to proliferate as more venues and new chapters in the series emerge. Curators who will select videos for subsequent installments of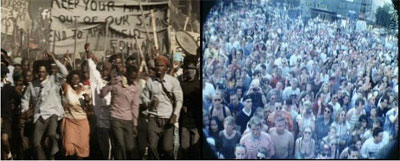 include Ruth Auerbach (Venezuela); Nicolas Bourriaud (France); Yane Calovski (Macedonia); Lee Weng Choy (Singapore); Joselina Cruz (Philippines); Charles Esche (UK/Netherlands); Lauri Firstenberg (U.S.); Alexie Glass-Kantor (Australia); Anthony Huberman (U.S.); Chus Martinez (Spain); Deeksha Nath (India); Simon Njami (Cameroon/France); Hans Ulrich Obrist (Switzerland/UK); Bisi Silva (Nigeria); Susan Sollins (U.S.); Viktor Misiano (Russia); Magali Arriola (Mexico); and Sergio Edelsztein (Israel). [at left: Dan Halter (Zimbabwe/South Africa), Untitled (Zimbabwean Queen of Rave), 2005; single-channel video with color and sound]
The exhibition is made possible, in part, by grants from The Andy Warhol Foundation for the Visual Arts, The Cowles Charitable Trust, Foundation for Contemporary Art, The Horace W. Goldsmith Foundation, and the Robert Sterling Clark Foundation; the ICI Board of Trustees; and donors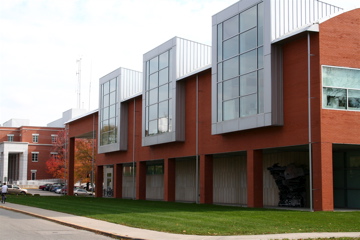 to ICI's Access Fund.
The galleries at the Richard E. Peeler Art Center are open Monday-through-Friday from 10 a.m. – 4 p.m.; Saturday 11 a.m. - 5 p.m.; and Sunday 1 – 5 p.m., and are closed during University breaks and holidays. The exhibition is free and open to the public.
To learn more, click here.
Back