Creative Talents of DePauw Students & Alumni On Display in Maya: Illusions
August 7, 2012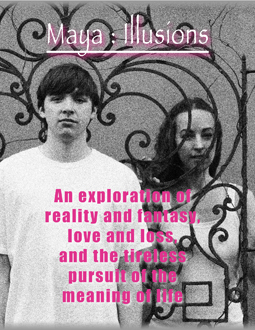 Have you ever had a recurring nightmare? What if you could no longer tell the difference between your dreams and reality? How would you react if your answer determined, not your life, but the life of someone you loved? These questions are the theme of Intimate Opera of Indianapolis' production Maya: Illusions, which will showcase the talents of several DePauw University students and alumni.
Part of the Indy Fringe Festival, the production will be presented beginning August 17 at the Cook Theatre in Indianapolis.
Co-founded by Amy Hayes (pictured below), a 2005 graduate of DePauw, Intimate Opera was created with the goal of presenting underperformed staged music as well as featuring local talent in the Indianapolis area. With a focus on small spaces and limited audience size, Intimate Opera connects with the community and educational programs by offering a unique and personal musical experience.
Maya: Illusions will be directed by Steven Linville '06, and includes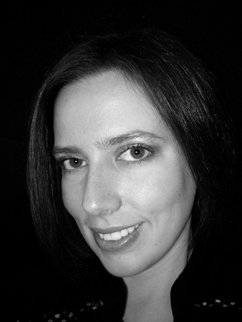 performances by tenor Dan Ahlgren '05, tenor Lucas Wassmer '13, string bassist Jacob Peterman '15 (a student of Prof. Greg Dugan), pianist Jennifer Peacock '15 (a student of Prof. Claude Cymerman), and incoming vocal student Julie Strauser '16. Hayes, Linville, Ahlgren, Wassmer, and Strauser are current or former students of Caroline B. Smith.
Intimate Opera has also presented performances titled "Opera on Demand," which allow the audience to submit requests of what they would like to see in performances.
Maya: Illusions will be presented on August 17, 21, 23, 25 and 26. To learn about showtimes and to purchase tickets, click here.
Back