Article on Romney Tax Flap Includes Comments from Prof. Bob Steele '69
August 8, 2012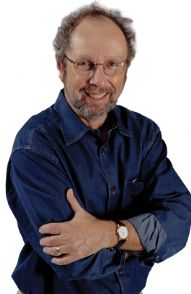 "Sen. Harry Reid's (D-Nev.) citing of anonymous sources to rip Mitt Romney three months before the election has cast a bright light on how politicians use disputable claims to further their agendas," begins a story today in The Hill, the newspaper of Capitol Hill. Niall Stanage and Bob Cusack report, "The Senate majority leader triggered a media frenzy when he said he had inside information that Romney didn't pay any taxes for 10 years. He initially cited a Bain investor who called his office, and later suggested he had more than one source."
The article cites Bob Steele, a noted expert in media ethics and Distinguished Professor of Journalism Ethics at DePauw University. Dr. Steele says it presents challenges for media outlets when "a prominent elected official decides to throw a grenade into the ring in the midst of a presidential campaign."
The text notes, "Steele added that Reid, by commenting so publicly on Romney's taxes, made it

impossible for reporters to ignore the story."
You'll find the story at The Hill's website.
Robert M. Steele is also Phyllis W. Nicholas Director of DePauw's Janet Prindle Institute for Ethics. He was quoted last week in a Christian Science Monitor examination of how economic conditions have affected the news gathering process.
Source: The Hill
Back