J. Nichols '89 to Keynote Colorado 'Green Summit'
July 20, 2012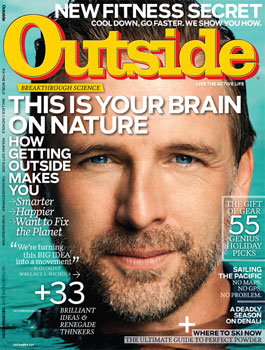 "Marine biologist Wallace J. Nichols will be the keynote luncheon speaker at the 'Green Summit: Blending Business & The Environment,' a daylong conference presented by the Boulder County Business Report," reports the publication. A 1989 graduate of DePauw University, "Nichols is a scientist, activist, community organizer and author. He works to inspire a deeper connection with nature, sometimes simply by walking and talking, other times through writing or images," adds the report.

"A research associate at the California Academy of Sciences, Nichols has authored and co-authored more than 50 scientific papers and reports. His work has been broadcast on NPR, BBC, PBS, National Geographic and Animal Planet, and featured in magazines including Time,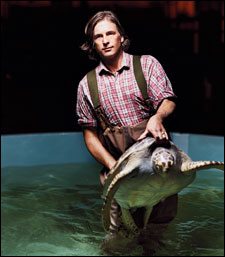 Newsweek, GQ, Outside, Fast Company, Scientific American and New Scientist."
Learn more about the August 7 event here.
J. Nichols, who goes by his middle initial, received the 2012 "Wave Saver Award" from the Save The Waves Coalition on June 15. He regularly returns to DePauw and delivered the principal address to the University's Class of 2010, "You Are Lovers and Fighters."
Back