Beyond the Borders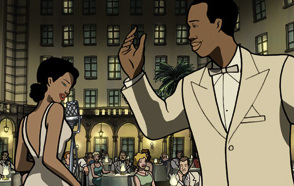 August 17, 2012
Five films from Spain and Latin America – including an Oscar-nominated animated feature – will be shown on campus this fall. The Spanish Film Club series is an initiative between Pragda Films and American universities to create new audiences for recent feature-length films from Spanish-speaking countries. DePauw is one of 44 universities to be awarded a matching grant for the film festival.
The films, which are free and open to the public, are in Spanish with English subtitles, and each will be followed by a panel discussion. The series began on Sunday, Aug. 26 at 6 p.m. in the Pulliam Center for Contemporary Media, Watson Forum, with the screening of Oscar-nominated Chico & Rita.
Oscar-winning director Fernando Trueba (The Age of Beauty) and famous artist Javier Mariscal have teamed up to make this animated love story starring the music, culture and people of Cuba. Chico is a dashing piano player, and Rita is an enchanting and beautiful Havana nightclub singer. When they meet, sparks fly, and they fall madly in love. An epic romance unfolds as the pair travels the glamorous stages of 1940s and '50s Havana, New York City, Las Vegas, Hollywood and Paris.
Film series coordinator Linda L. Elman, associate professor of modern languages (Spanish), explains, "By presenting a selection of films that looks back to a national past, and also addresses universal contemporary concerns, we hope to engage the DePauw and Greencastle communities with new ways of conceptualizing and understanding Spanish-speaking cultures.
"By choosing films that correspond with the missions of diverse departments and organizations across campus, we are attempting to expand the exposure of these artistic works to larger audiences beyond the borders of the Spanish classrooms."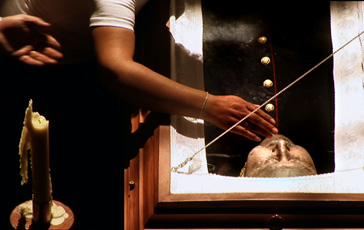 The series is hosted by DePauw in collaboration with the Modern Languages Department, School of Music, The Janet Prindle Institute for Ethics, Film Studies Department, Public Occasions Committee, Latin American and Caribbean Studies, Sigma Delta Pi (Spanish Honorary) and Committee for Latino Concerns.
The Death of Pinochet (La Muerte de Pinochet), directed by Bettina Perut and IvanOsnovikoff, will be shown on Sunday, Sept. 9 at 6:30 p.m. in Watson Forum.
On Dec. 10, 2006, General Pinochet dies unexpectedly in Santiago's Military Hospital. For 24 hours, his death reawakens the political divisions that marked Chile's recent history with death and violence. Using original footage and testimonies of four characters who lived through that day of profound contrasts and shades of surrealism, the film relates the end of a key chapter in Chile's history. A work between tragic and comic, it's a surprising portrait of Chilean society.
The Island Inside (La Isla Interior), directed by Dunia Ayaso and Felix Sabroso, will be shown on Sunday Sept. 16 at 6:30 p.m. in Watson Forum.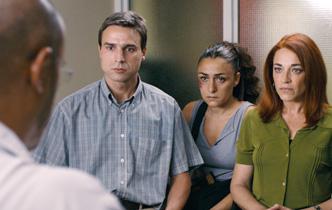 In this dark family drama directed by kitschy-camp filmmaker duo Dunia Ayaso and Félix Sabroso, three siblings are forced to confront their disparate and dysfunctional lives when the sudden death of their schizophrenic father brings them back to the bleak landscapes of Spain's Canary Islands.
The Cinema Hold Up (Asalto al Cine), directed by Irina Gomez Choncheiro, will be Sunday, Sept. 23 at 6:30 p.m. in Watson Forum.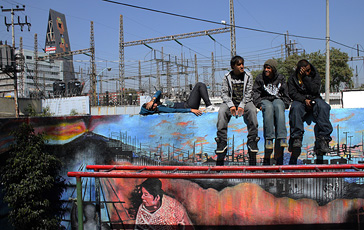 Negus, Chale, Sapo and Chata are teenagers who grew up in the same rundown district of Mexico City. They spend their days listening to hip-hop, smoking marijuana and fantasizing about the opposite sex. One day they have the bright idea of robbing a movie theater, jeopardizing the one sure thing they have in life – their friendship.
Even the Rain (Tambien la Lluvia), directed by Iciar Bollain, will be Sunday, Sept. 30 at 6:30 in The Janet Prindle Institute for Ethics.
Filmmaker Sebastian (Gael García Bernal) and his cynical producer Costa (Luis Tosar) arrive in Cochabamba, Bolivia, to make a film about Columbus' voyage to the New World and subjugation of the indigenous population. Just as filming begins, the natives face a crisis when the government privatizes the water company and prices skyrocket. Daily protests erupt, and the local man cast as a rebellious 16th- century Taino chief also becomes a leader in the water-hike protests.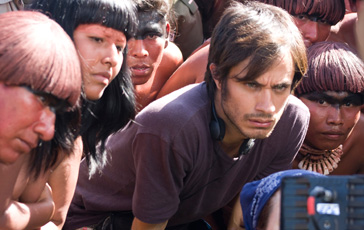 The Spanish Film Club series was made possible with the support of Pragda, the Secretary of State for Culture of Spain and its Program for Cultural Cooperation with United States' Universities.
To learn more about the series, visit the Spanish Film Club by Pragda website.
Visit the DePauw University Libraries website for a guide to the film series.
Back